Your Summer Oral Health Care Guide, Part 1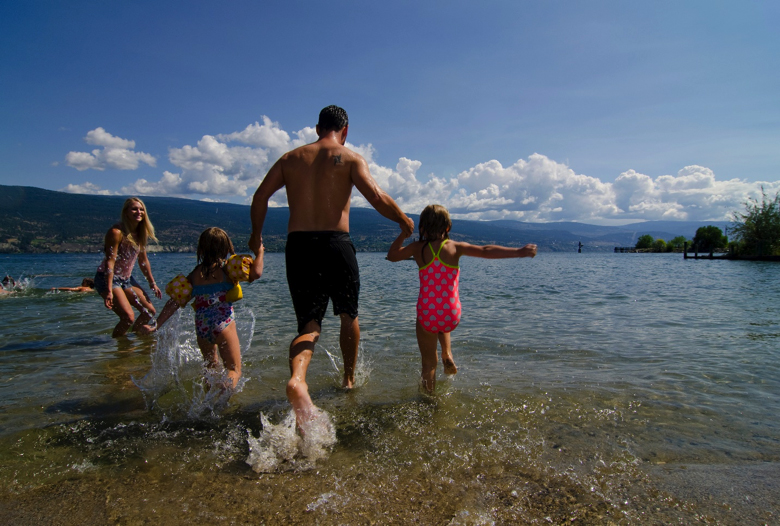 Summer is fast approaching and you, surely, are excited to celebrate Canada's 150th birthday in the beautiful outdoors.
Locals and tourists alike  engage in activities like hiking, canoeing, watersports, camping, and a lot of festivals. With all these extra activities, it can be quite hard to keep up with a good oral hygiene and chances are you may experience some dental emergencies. Here are a few tips on how you can keep your teeth bright and healthy on top of enjoying heaps of summer activities.
Now's the time for a dental appointment
It might not be on top of your pre-holiday to-do list, but it's better to pay a visit to your dentist before you go on holiday. A quick check-up will identify early signs of decay. Your dentist can do dental fillings to prevent causing long-term damage that could develop while you're on holiday. You wouldn't like an aching tooth to ruin your vacation, right?
However, if you can't do it before – do it as soon as you get back from your trip. Pamper your teeth with a quick scaling and polishing after indulging in food and drink.
Keep up with a good oral hygiene routine
Holiday doesn't mean you're also on break in taking care of your teeth. Be sure to brush your teeth 2-3 times a day and floss once a day. Don't forget to include a new toothbrush and toothpaste in your travel bag. If you're travelling light, you might consider bringing a travel-size toothbrush and toothpaste.
Prevent dental emergencies
Summer is all about outdoor activities like swimming, camping, biking, and hiking. Unfortunately, outdoor activities are the number one cause of dental injuries. For example, you might fall while running on a slippery surface that may cause a chipped tooth or knock a tooth loose. Prevent dental emergencies from happening by being fully aware of your surroundings. You may also want to consider bringing an emergency dental kit which includes gauze, ibuprofen, your dentist's phone number, and a small container with lid.
Summer is exciting, but make sure to be cautious at all times. And lastly, keep your oral hygiene routine a priority in the morning, throughout the day, and in the evening.
Remember to follow and like Dr. Sunny Tatra on Twitter, Facebook and Google+ to stay up to date with the latest news and tips.  To read client reviews or to share your own experience, visit our RateMDs and Yelp pages.  To book an appointment with Dr. Sunny Tatra and his team, phone +1 250 590 0166, email, or fill out the online appointment form!
https://www.sunnytatra.com/wp-content/uploads/2017/06/summer-oral-health-sunny-tatra.jpg
526
780
Experts, Vancouver Island Victoria Dental
https://www.sunnytatra.com/wp-content/uploads/2021/03/dr-tatra-logo.png
Experts, Vancouver Island Victoria Dental
2017-06-10 09:28:52
2021-04-20 13:54:17
Your Summer Oral Health Care Guide, Part 1